Sky the terrier mix did not have the best beginning to the year 2019.
The dog, just six years old, was found all alone, dumped, and shivering from the cold in the Delaware Humane Association's front parking lot.
Staff were absolutely shocked to see the dog's state, as poor Sky looked very hungry and skinny.
As they moved to bring her into their building, they noticed a note was attached to her collar.
Scrawled on it was a heartbreaking letter, explaining exactly why Sky was there and detailing her personal information.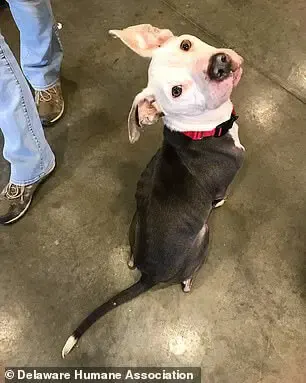 The letter included Sky's name and age and stated that she was a friendly pup who was not sick at all, only hungry – though to call a dog that is 20 pounds underweight "not sick" heavily depends on your definition of sickness.
The note's writer said that they had become homeless and could no longer afford to feed poor Sky.
The letter concluded with a plea that the organization help Sky to find a brand new home where she could be cared for.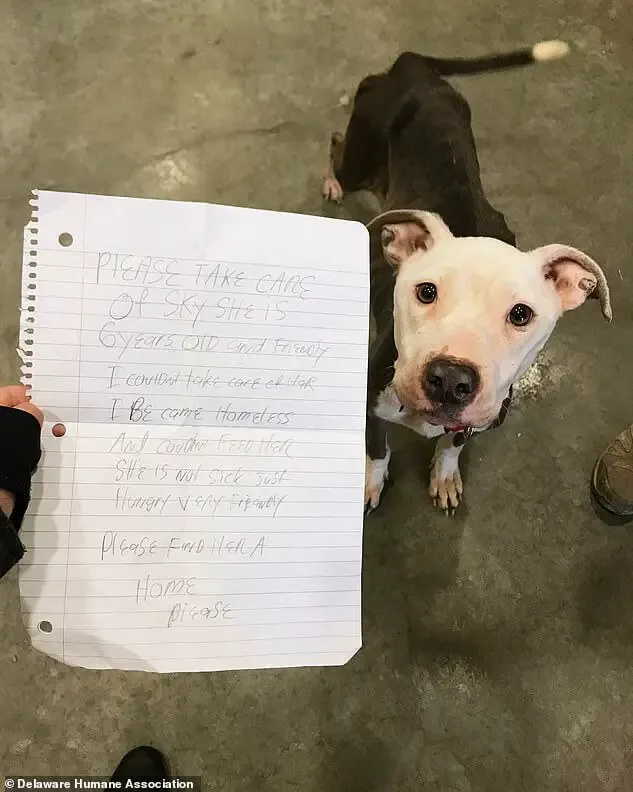 The note had been right about Sky's friendliness. The dog seemed so happy to be surrounded by new friends and people.
She kept a cheerful attitude from the moment they met her, and she was very happy to receive a good meal and a soft, warm, and comfortable bed to sleep in during the night.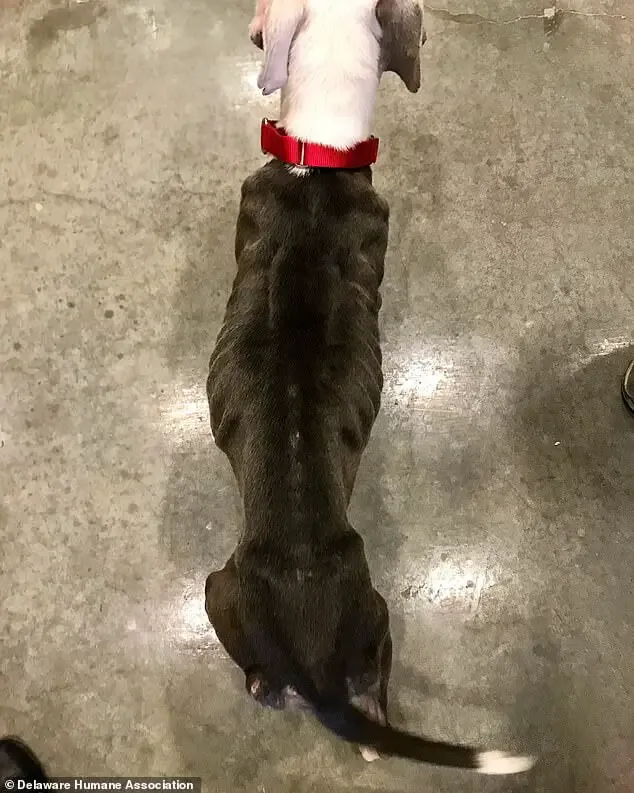 Delaware Humane Association staff were quite saddened to realize that there was no way they could locate or contact the person who brought Sky in.
Even if they could, the act of dumping the dog in their parking lot is technically against the law, meaning it would be best for them not to do so.
It was a saddening thought, as if the homeless individual had only brought the dog in formally himself, staff would have been able to offer him financial assistance through the organization's grant funding.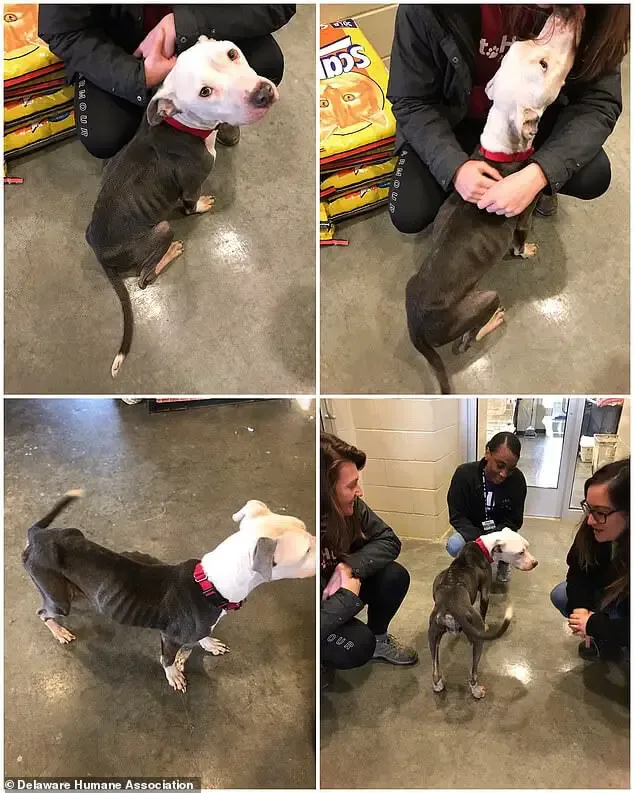 The rescue and animal welfare group decided to post about Sky's story on social media, where it soon went viral.
As word of the pup's plight spread, Sky's original owner actually decided to come forward and talk about what happened.
He explained that he had lost his job, and his wife had lost hers too.
Having so many children to feed and support, the parents could no longer keep Sky and hoped that leaving her at the Delaware Humane Association would get her the help she needed.
Since then, the father of the family managed to nab a new job and they were safely off the streets again.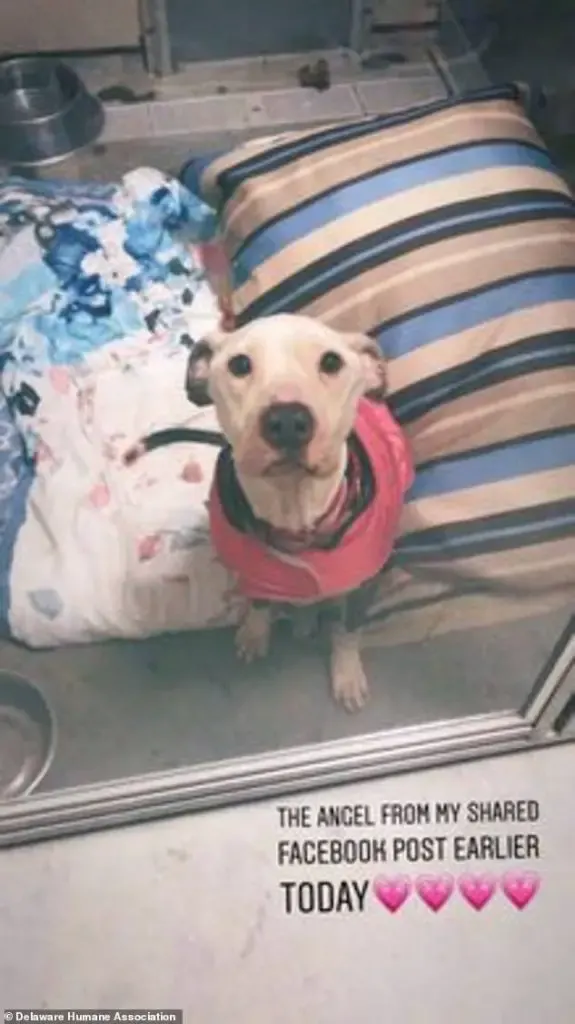 The good news is, their hopes that Sky would be well cared for came true!
People all around the country were touched by her story, and she received so many donations of food to keep her, and the other furry friends at the rescue, full and happy.
She slowly gained enough weight to be healthy again, and shortly after, a family adopted her!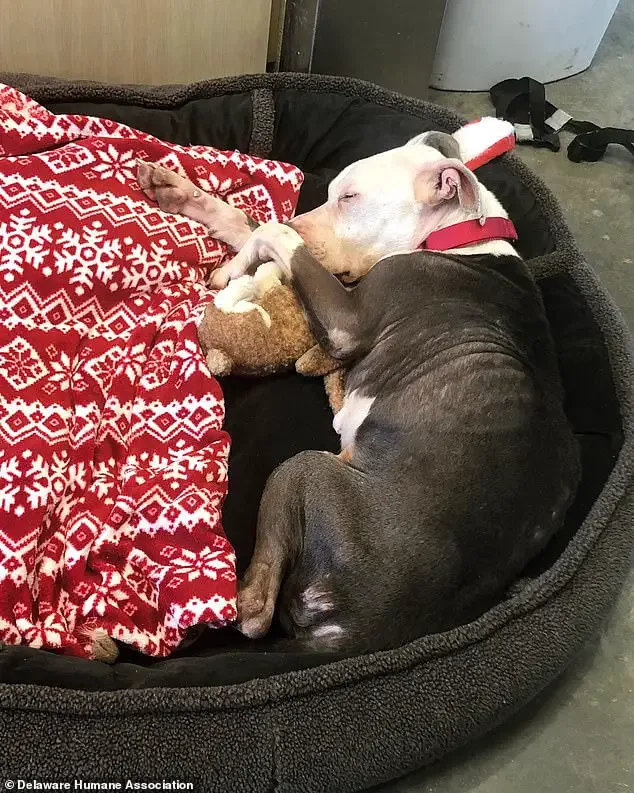 If you are in a bad situation that forces you to give up your dog, please consider formally surrendering them to a shelter.
Even if they cannot financially help you, this will ensure that your pup truly gets to safe hands without further detriment.