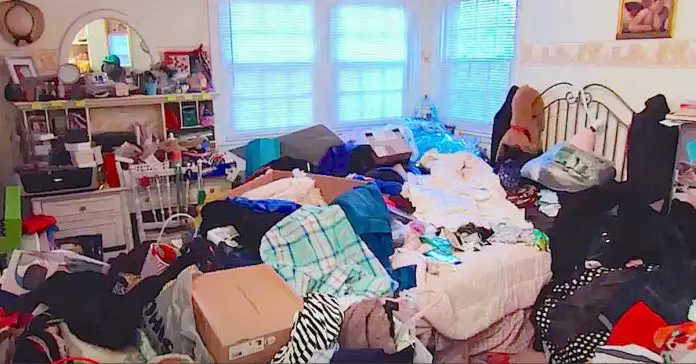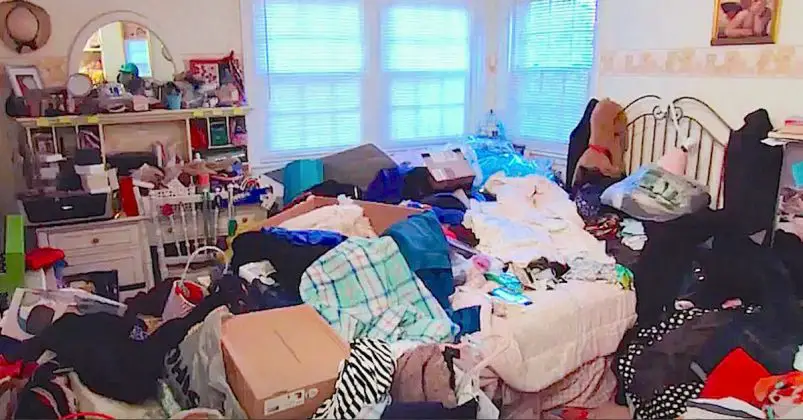 Many people, especially young people, have no interest in making their beds upon waking up.
Christina, a 21-year-old who is the daughter to Ann, had just got done going to college and successfully earned a degree.
Ann offered to help Christina by letting her stay there until she could land a big-time job.
Ann soon found herself becoming extraordinarily upset after Christina had neglected to keep her room clean since she started living with her parents.
According to the mother, Christina treated her room as if it was a literal pigsty.
At one point, Christina refused to sleep in her own room – this is because her room gets only so messy – in favor of using her brother's room's hard floor as a bed.
Fortunately for the pair, Christina and Ann made their way onto the Rachel Ray Show a few weeks ago.
An organizing consultant named Peter Walsh was dispatched by the show to Christina's living space to transform it.
Christina had a hard time throwing a lot of stuff in her room away. You'll never guess why!