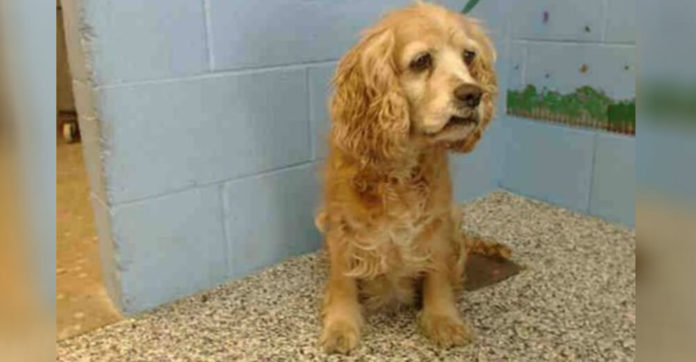 This story will break your heart.
A family came to a shelter with their 15-year-old Cocker Spaniel, named Cookie.
They surrendered the dog.
Why? Who knows.
Maybe they couldn't handle the older dog any longer.
But the worst part of the story is that the family then proceeded to adopt a new puppy.
How could they be so cruel?
Just give up the old dog and replace her with a puppy?
Dogs are not things – they are living creatures with feelings.
You can't just trade them in for a 'new' model.
Cookie saw the whole thing.
I wish the shelter would not have let them take a new dog when they had just left one.
That doesn't seem right.
Those people will be back when the black lab they just adopted gets too old and replace it too.
Cookie was soon removed from the shelter and given a new home.
Share away, people.
See Also:
Cats And Cucumbers: Why Are Cats Afraid Of Cucumbers?