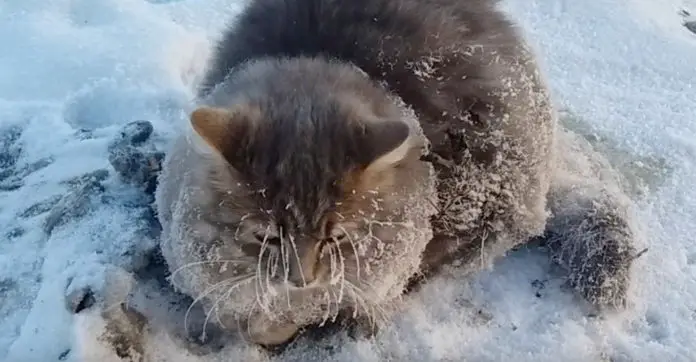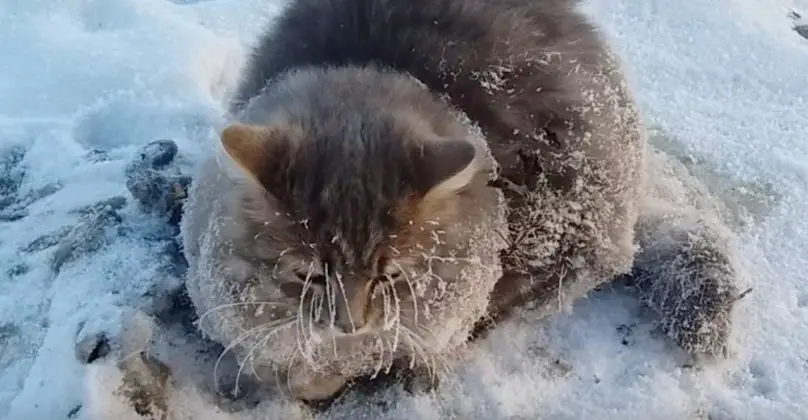 This poor cat was found with his paws frozen in the ice. He couldn't move.
Thankfully, a married couple from Zlatoust, Russia went on a mission to save his life.
The husband, Sergey Baranov said that the cat was trying to stay warm by hiding under his car.
The frigid temperatures froze the cat's paws, and he was wedged in the snow.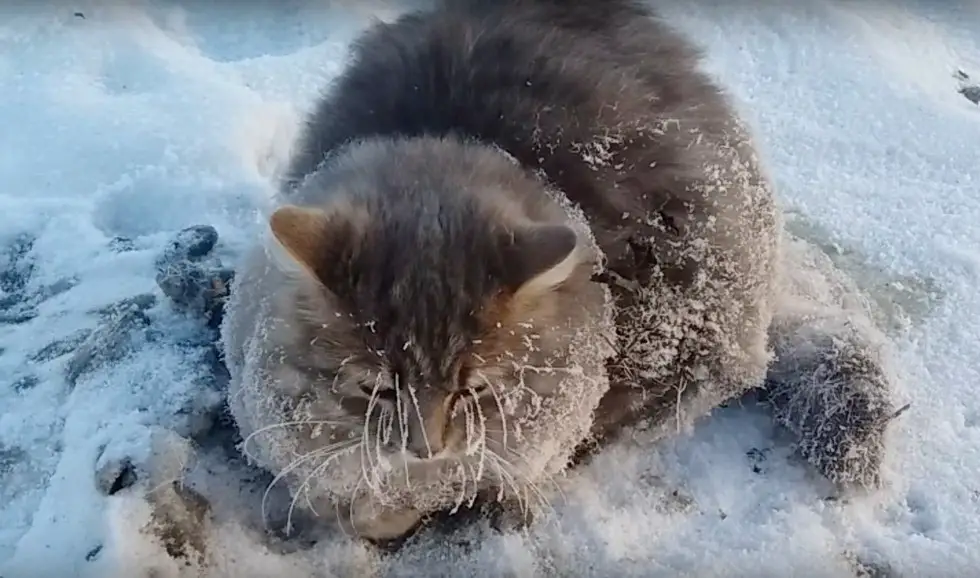 When Baranov moved his car, he saw the cat and his wife, Yelena, wanted to help him.
The cat's coat was covered with ice, and his whiskers were coated with frost.
The temperatures went as low as -350C (-310F).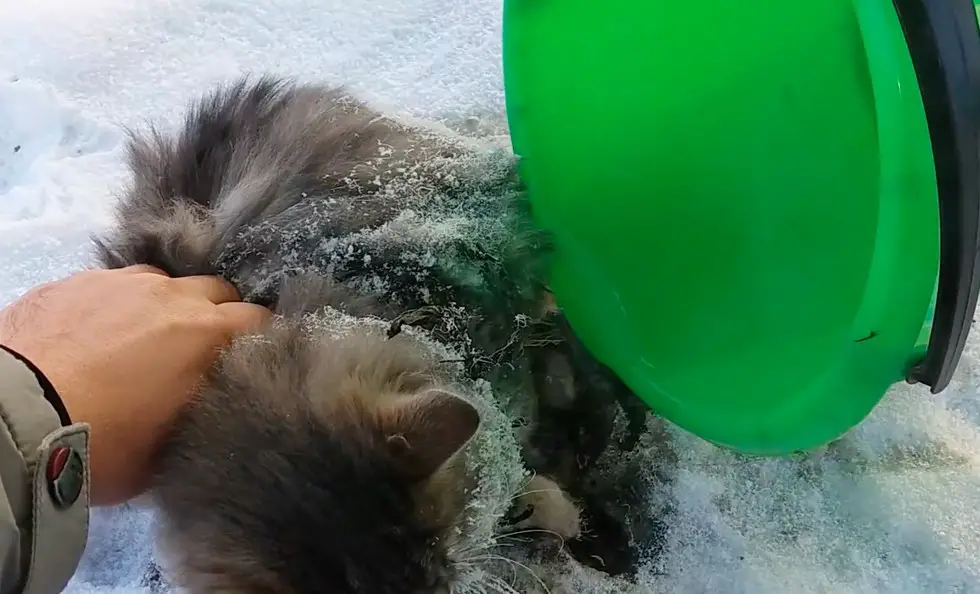 Yelena got a bucket of warm water to help melt the ice.
It took several buckets of warm water.
But they were able to get his paws out of the ice safely.
They wrapped him in a large blanket and took him inside their home.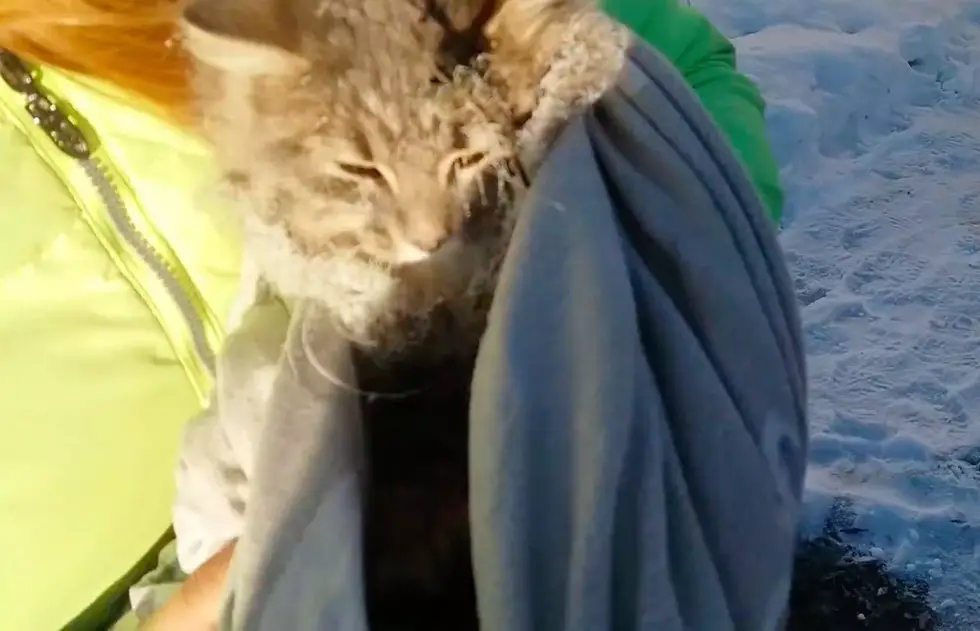 The rescue operation took about 10 minutes, and the cat never made a sound, it was as if he knew that they were trying to help him.
Baranov and his wife called a vet, and the cat was given an anti-inflammatory shot.
Soon, he started to walk around.
Three days after being rescued, the couple found a woman who happily adopted the cat.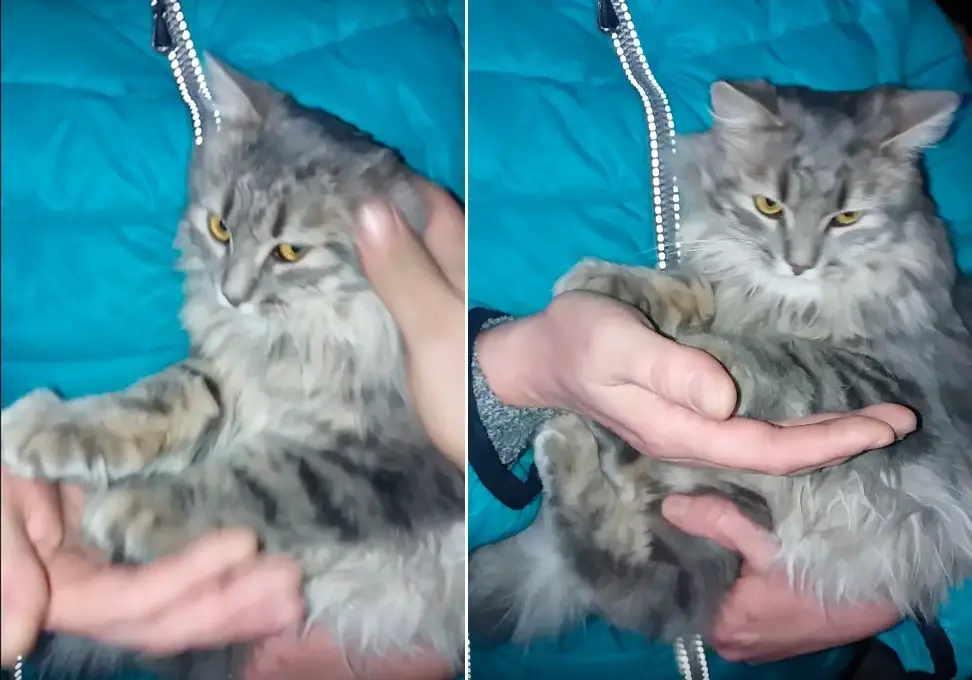 He has been living with her for a week and is running around and jumping.
You can see the kitty and his new mom in the video below.
The cat is kept indoors and will never have to get stuck in ice again!
Share away, people.