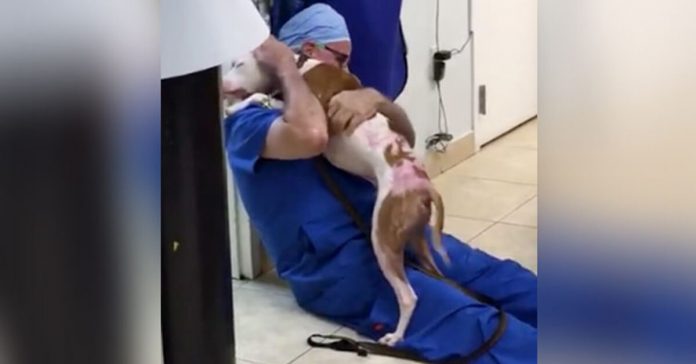 Captain Gregg Gordon of West Palm Beach and Fire Rescue arrived with his team to the scene of a bush fire in March, expecting a simple job.
But that's when they spotted something horrifying – a little pup, trapped in the middle of the blaze, tethered to a tree and unable to run away.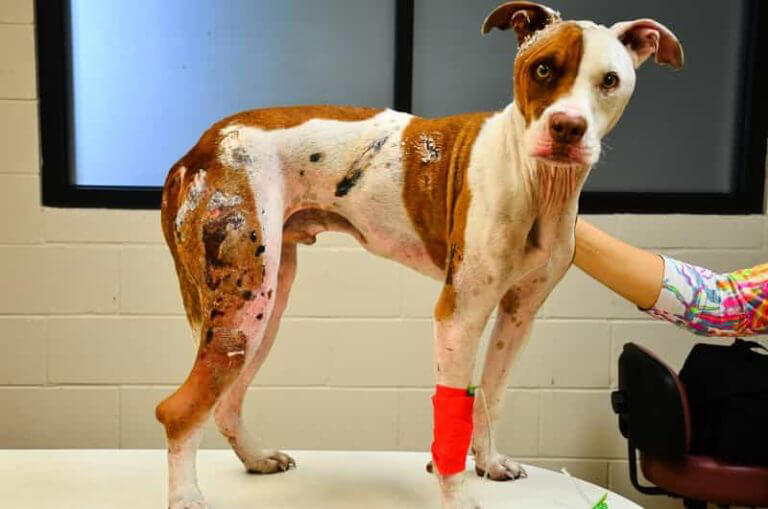 The white-and-brown mix breed pup had open, scorching burns covering his body due to the exposure to the fire. One of the firefighters knew he had to help.
Marcos Orozca freed the pup and brought him out of the embers.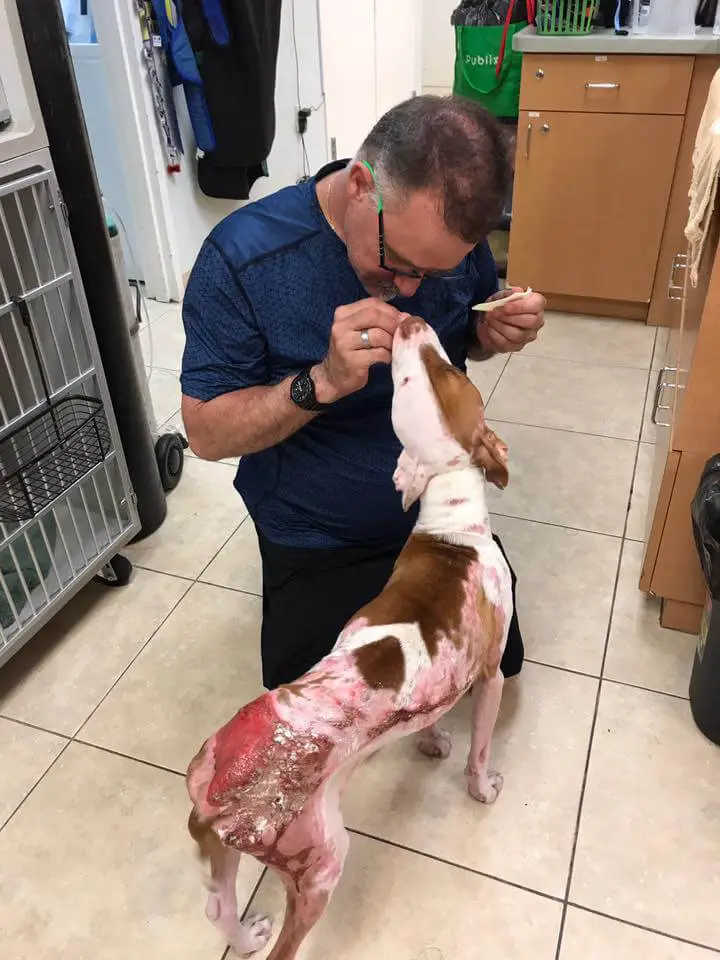 The pup, however, looked to be in an awful condition – he was in a lot of pain, and the team didn't know if he'd survive.
The firefighters brought the dog, who they named Smokey, straight to Peggy Adams Animal Rescue, and the vet there immediately knew he needed all the help he could get.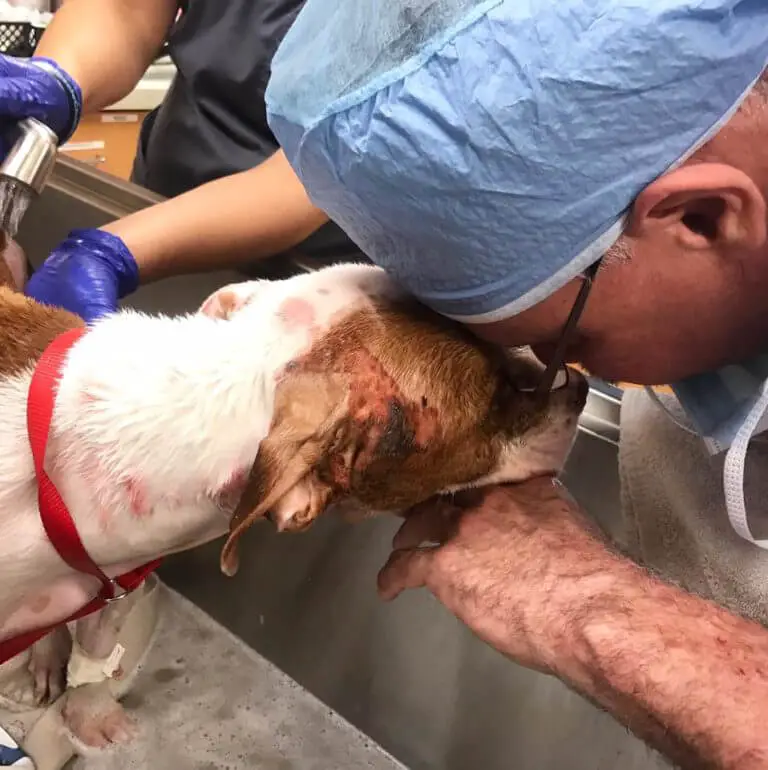 The pup was sent to the Jupiter Pet Emergency & Specialty Center to be tended to by the burn specialists. He had a long road ahead to get to recovery.
Despite what he'd been through, Smokey slowly began to open up to those around him.
Staff soon grew fond of the pup, who began to trust and even love them as they slowly nursed him back to health.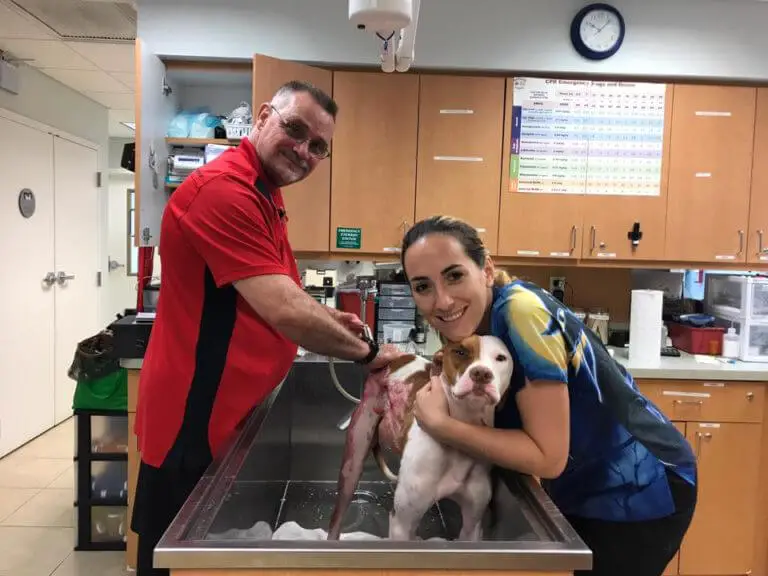 He had to deal with painful bandage switches, several blood transfusions, regular medicated baths, and visits to a hyperbaric chamber.
But even though he had to suffer to heal, he still truly grew to trust his helpers.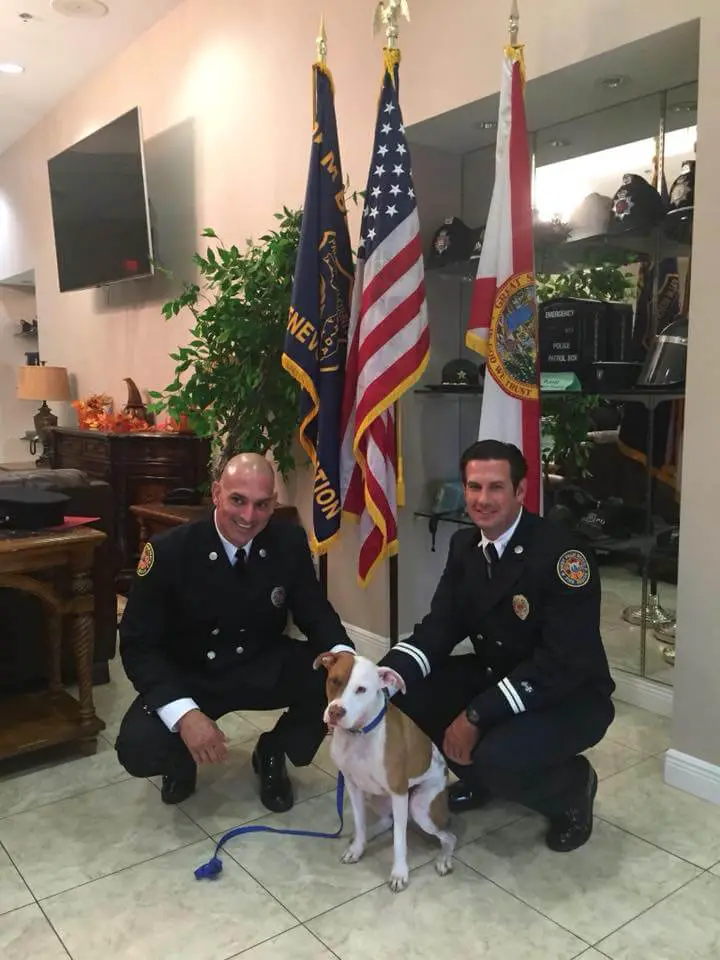 One of the staff members Smokey got especially close to was the primary vet, Dr. Federico Latimer.
Dr. Latimer gave his all to helping the dog get better, and their bond grew stronger and stronger.
Eventually, Smokey was recovered enough and was able to go to a shelter – but not before Captain Gordon himself stepped in to foster the pup so he could heal in a comfortable home.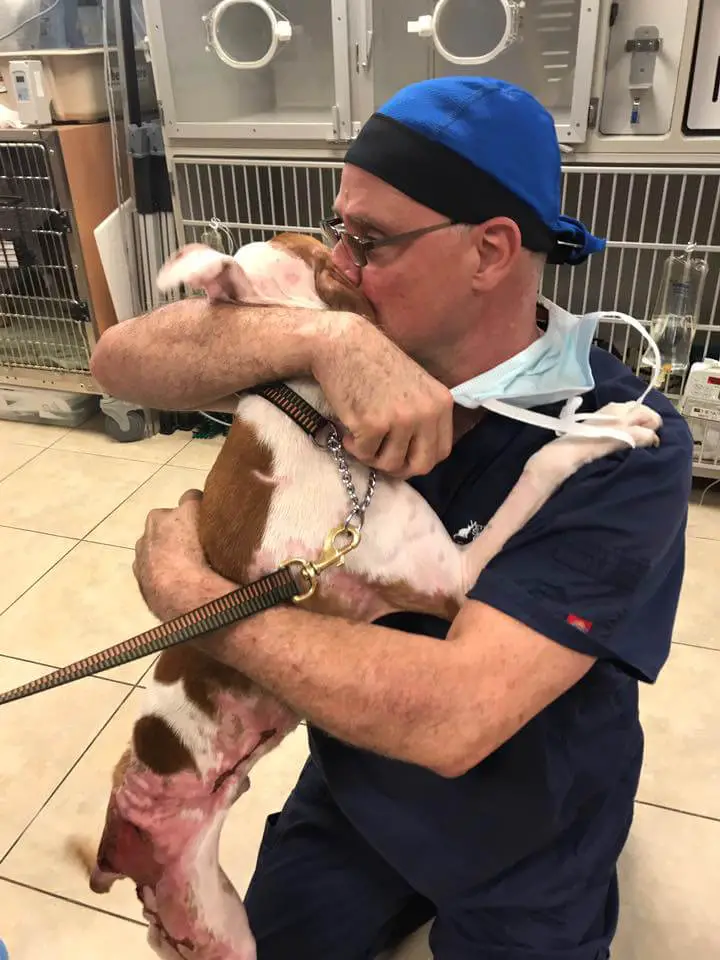 Because he was still recovering, Smokey did have to go back for vet visits. But while most dogs absolutely hate going to the vet, Smokey couldn't wait!
It was as though he was going back to a home he'd dearly missed.
He became even more excited as he met more and more of the loving, kind staff members who'd played a roll in his healing.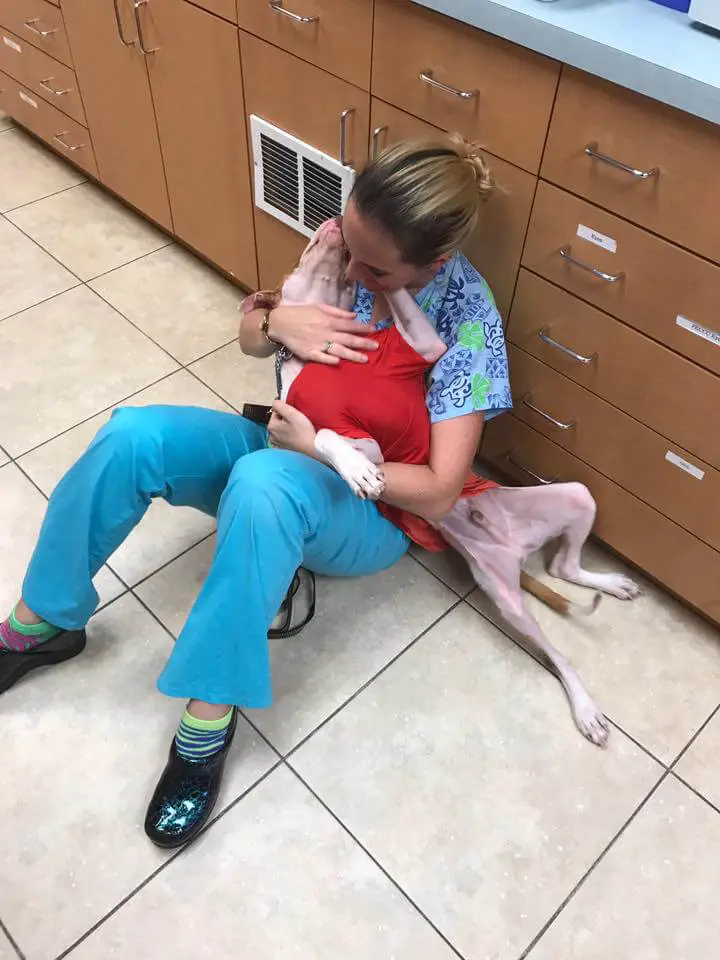 And then Smokey saw Dr. Latimer, and his already wagging tail got even faster! He leapt right into the vet's arms, lavishing him with love and kisses.
He was so thrilled that he knocked the vet over onto the floor, all the while acting like the happiest dog in the world.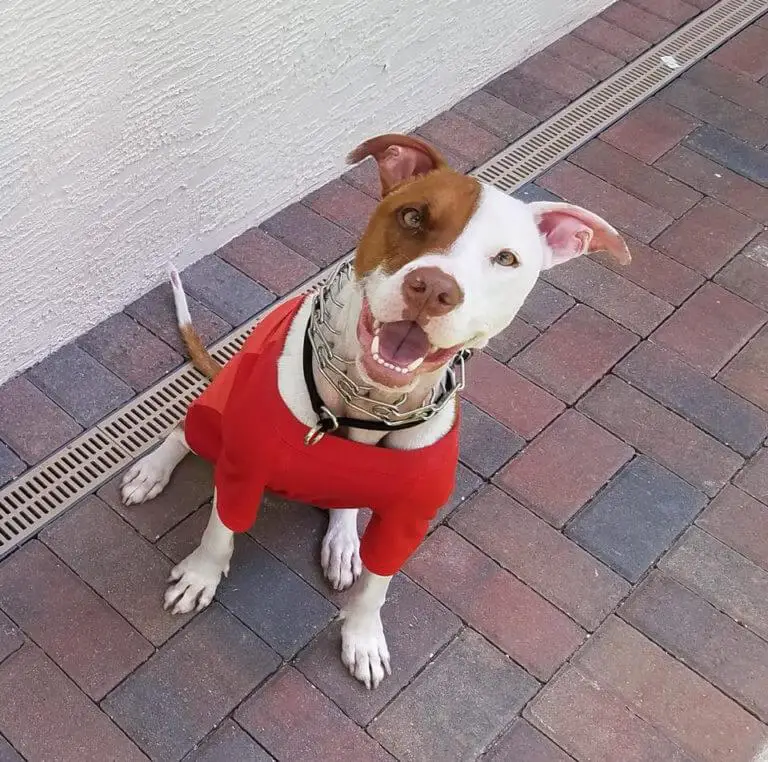 And in that moment, he probably was! Dr. Latimer was thrilled to see Smokey too and returned all his boisterous affection with equal happiness.
Those who work in animal care truly deserve so much praise for helping countless animals recover and get better. They heal their bodies and also their hearts and souls.
Watch the video of their touching reunion here.:
It's no wonder that Smokey loves Dr. Latimer so much!