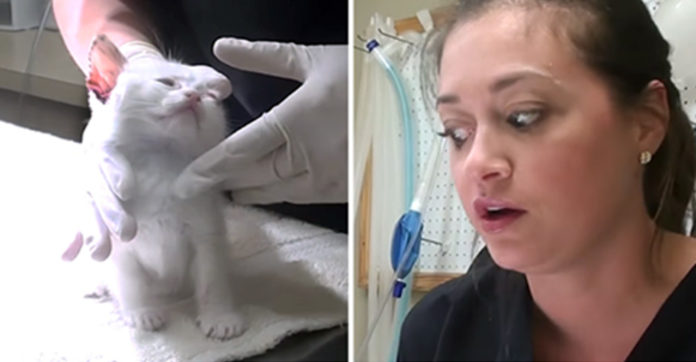 Dr. Karri from Vet Ranch was at a local shelter doing her routine check of the animals when she saw Speck, the kitten. All the kittens living at the shelter has some eye issues, and Dr. Karri took them all back to her clinic to give them a proper exam.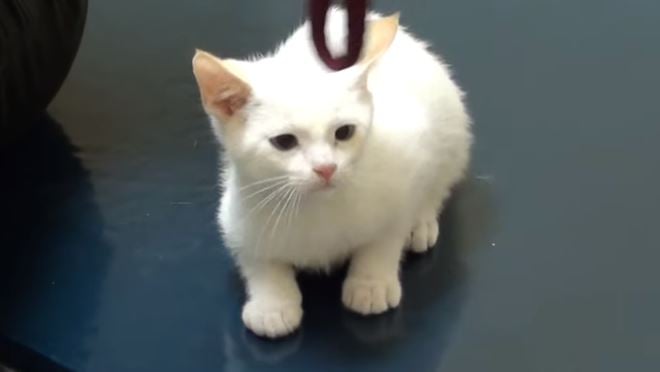 While examining Speck, Dr. Karri noticed something else that caused concern.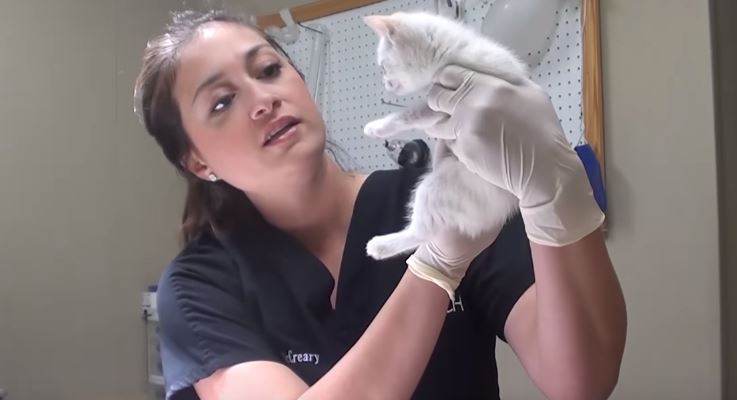 Warning: Some of the images below are graphic, proceed with caution! Speck's ear was red and angry looking – and he would wince every time Dr. Karri touched it.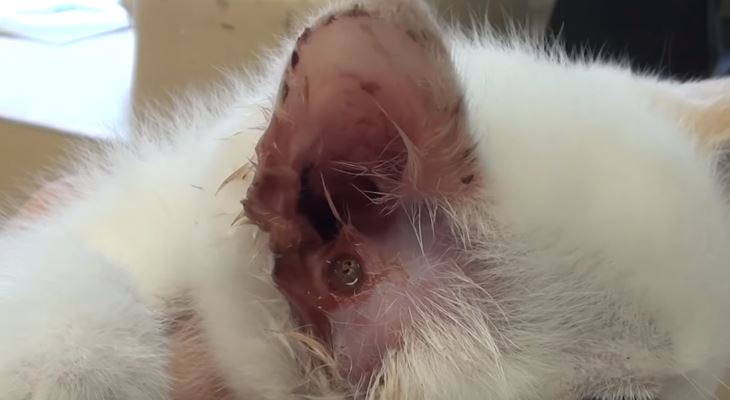 The source of the inflammation was deeper than she thought, so, Dr. Karri couldn't really see what the problem was – Speck was prepped for emergency surgery!