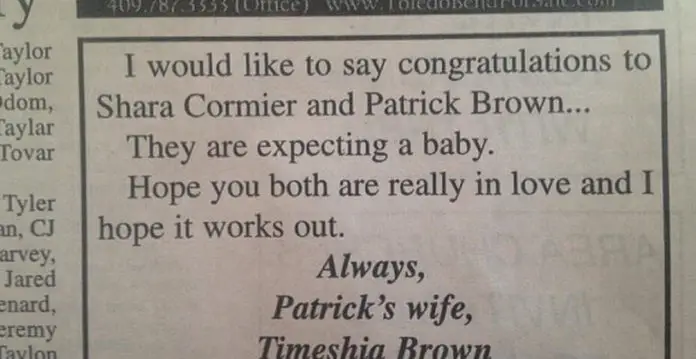 Sweet, marital bliss. Which couple would not want such a happy fairy-tale-like ending to all of their love stories? But, what happens if your partner cheats on you – how should one handle such a great degree of betrayal?
One woman living in Texas, Timeshia Brown, has handled her wife-status with style. After finding out that her husband's lover was declared to be pregnant, she actually posted an advertisement in the local paper to congratulate them! There's nowhere for the two to hide now!
Check out the advertisement she posted below!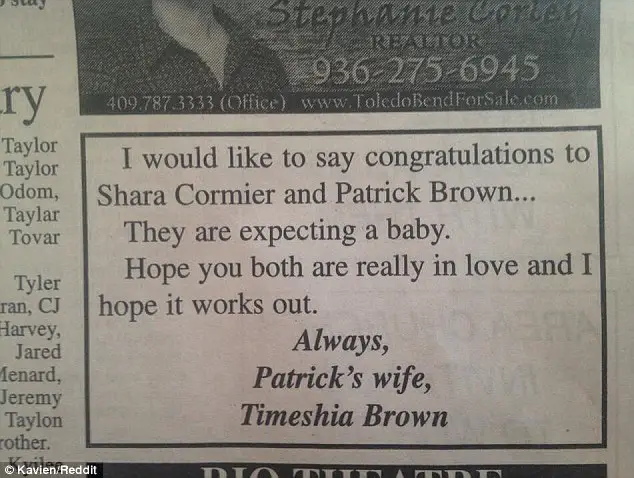 Too bad Patrick, Timeshia's a real gem you've missed.
Share this funny story with your friends online!