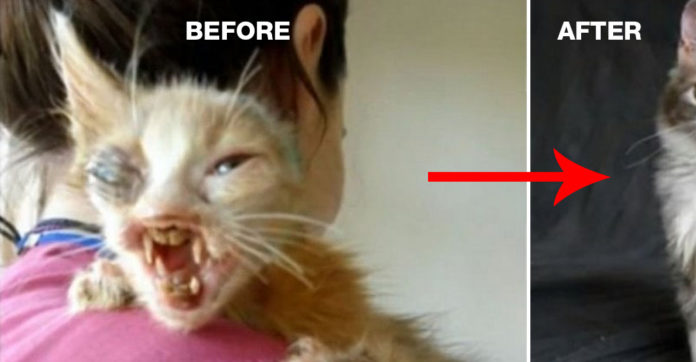 They all saw her and heard her cries for help. There are 14 million people living in Istanbul – how could no one have stopped to help her? We can tell you, she was terribly disfigured and no one was willing to get near her. The word 'monster' was probably issued towards the pitiful creature. Until the day a seven-year-old girl heard her crying.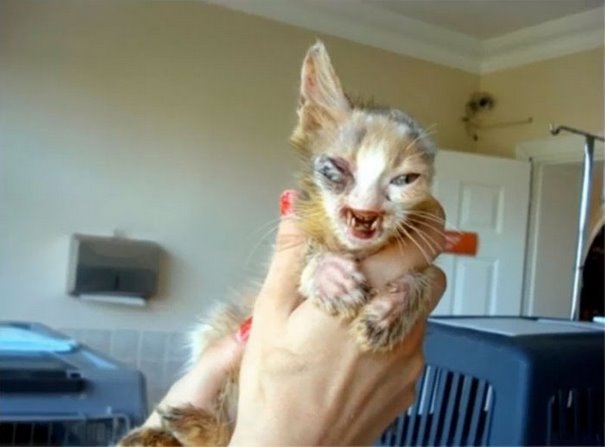 The girl found the tiny disfigured cat in the trash, the kitten was only four weeks old. The girl's father is a doctor, and they were going to save this kitten.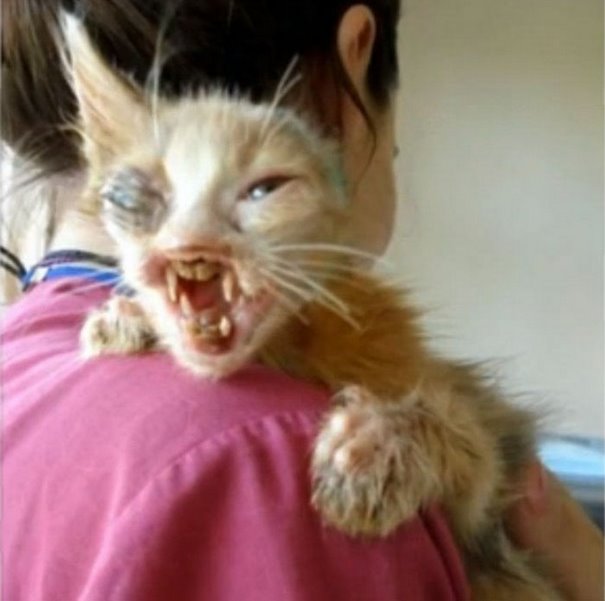 The story of this miracle cat has inspired people around the globe not to give up! The kindness of the little girl should shame all the countless adults who passed by this cat and did nothing to help.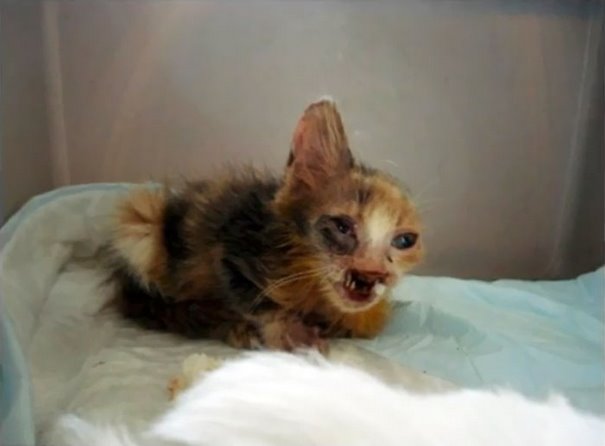 The cat's ears and mouth were misshapen, her tongue was practically missing, and her face was full of mites and maggots.