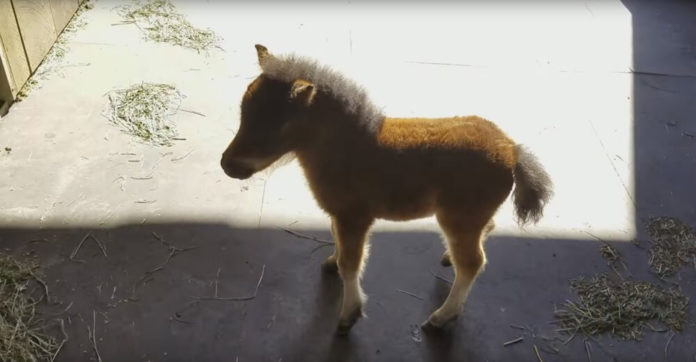 Cute. Cute. Cute. That is all there is to say about this video. Cute! Don't believe me? Well, then hit play and see for yourself. Two reasons why this video is so cute. First, it features a young miniature horse. Just seeing a miniature horse is cute enough for some people, but this video has more!
Second, the baby horse in this video is about to follow the guy with the camera around! The Pet Collective posted this super cute video and as you can imagine it went viral quickly. Millions of people couldn't get enough of the mini horse trotting around after the man! Is it the cute little clippity clop of her hooves on the tiles? Or the cute little hops she makes?
Take a look at this video!
I can't decide which one I like best! You can follow The Pet Collective on Facebook and Twitter to keep up with all the adorable videos! Share away, people.